Release Day! The Prodigal's Holiday Hope
I'm so excited! Today my new series, Wyoming Ranchers, kicks off with the release of book one, The Prodigal's Holiday Hope!
The series follows six ranchers who've been best friends since high school. Each of them faces big challenges in Sunrise Bend, Wyoming, and the first book follows Sawyer Roth.
Let's see…what's in the book.
– Sawyer returns to Sunrise Bend after a decade of living in New York City. He's deeply ashamed of his past and eager to have a new start as the manager of the ranch he grew up on.
– Tess Malone is the rancher's daughter. She's a single mom trying to take care of her toddler, Tucker, and her terminally-ill father, Ken.
– The ranch is rundown.
– Sawyer's broke.
– Tess is angry at her ex for not being involved in their son's life.
– And both Sawyer and Tess have trust issues a mile wide.
But…it's Christmas and second chances don't come around all that often.
You can find The Prodigal's Holiday Hope at Walmart (typically for 25% off!) and other supercenters where Harlequin Love Inspired books are sold. It's also available at Barnes & Noble and some Books-a-Million locations. Or you can order your copy from any of the retailers listed on my website. Simply click on The Prodigal's Holiday Hope for all the purchase links!
And guess what? Book two, A Cowboy to Rely On, releases December 28, 2021! It's available for preorder now!
Check out this short book trailer for THE PRODIGAL'S HOLIDAY HOPE!!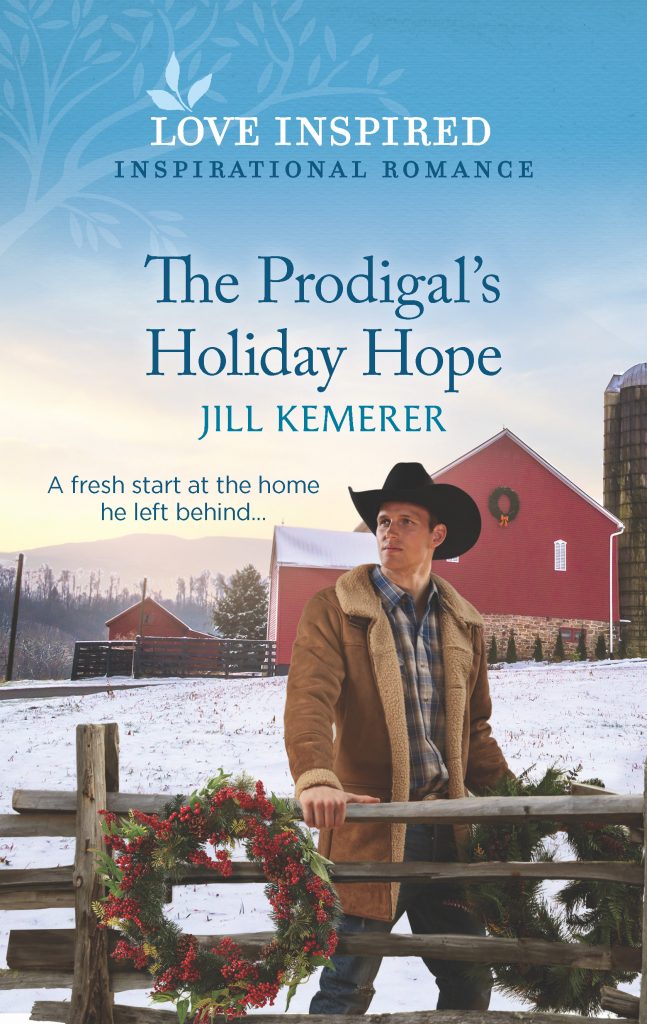 He's learned from his mistakes…
But can he prove he's changed?
When Sawyer Roth is hired to work on his childhood ranch, he knows he has a damaged reputation to repair. Tess Malone, the new ranch owner's daughter, is the hardest to win over. But as Christmas approaches, Tess and her toddler son find a way into Sawyer's heart. He lost everything the last time he put his trust in love. Can he risk it all again?
Click on The Prodigal's Holiday Hope for purchase links!
Thanks for celebrating with me!
Are you reading Christmas books yet? Watching Christmas movies? Do tell!
Have a wonderful week!