Messy Desk {Writer Wednesday}
I've been quiet on the blog. Last week I was sick, and I'm playing catch-up. With all the tasks piling up, I've let my desk get VERY messy. *sigh*
Here's a picture of my work space. I think it's funny my Bible promise book fell on top of the chaos. Maybe God is trying to tell me something!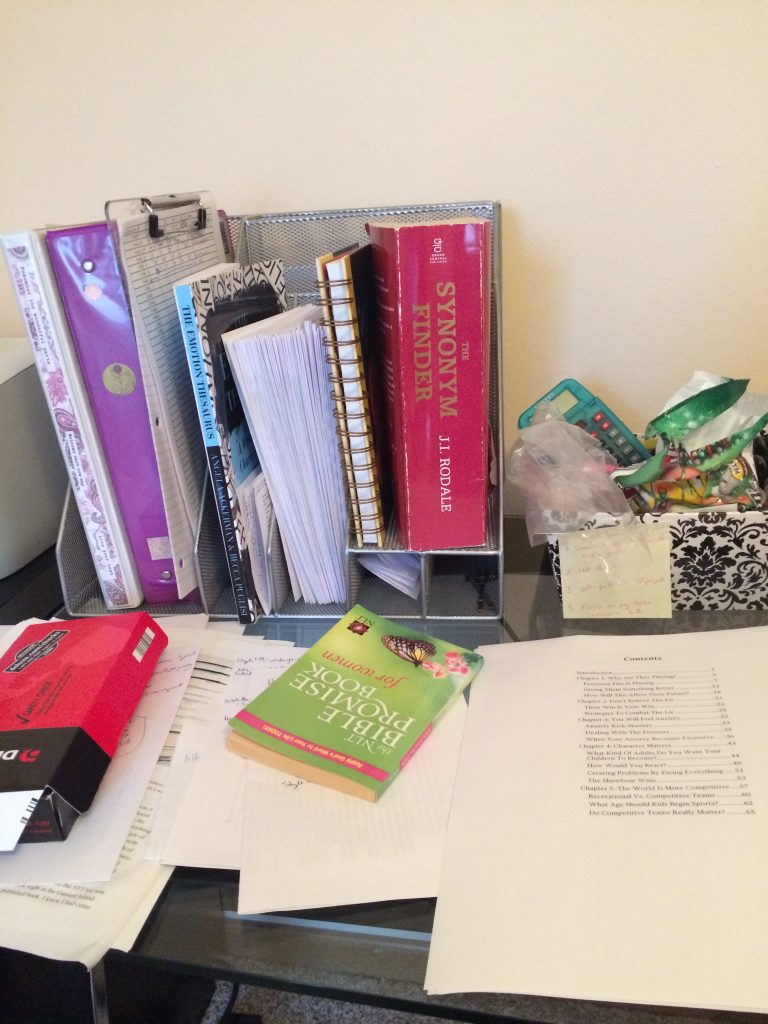 What you don't see is the mug of tea, scratch paper with scribbled notes, cell phone, pens, ponytail holders and who-knows-what-else. The trash can is overflowing. Much like my brain and day-planner entries for this week.
This morning  I'll spend ten minutes organizing and tidying. I'll push the papers into a neat stack. Throw away the baggies of pretzels and Chex Mix. Light a candle. Empty the trash.
And then I'll mess it up all over again because that's the kind of week this is!
Does your work space get messy when you're busy? Or do you keep it tidy at all times?
Have a terrific day!