Hers for the Summer Giveaway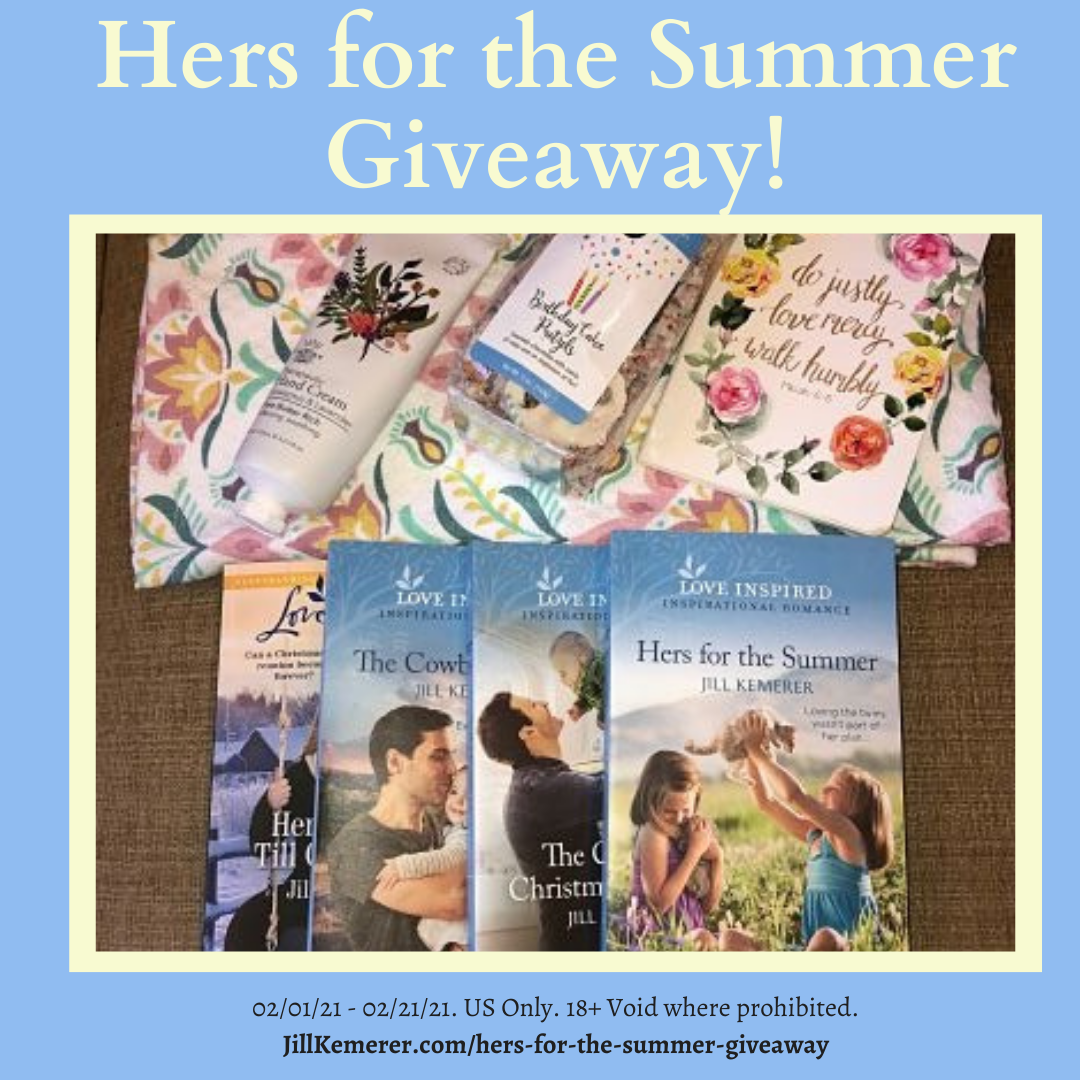 Who's ready for a book giveaway?
I've put together a fun book giveaway to celebrate my upcoming release, HERS FOR THE SUMMER! The prizes include an autographed copy of HERS FOR THE SUMMER, all three of the other books in the Wyoming Sweethearts series, adorable spring kitchen towels, hand lotion, a spring-themed notebook and yummy pretzel treats! Whee!
The book will be in stores on February 23, 2021, and the book giveaway runs from February 01, 2021 (6am EST) through February 21, 2021 (9pm EST).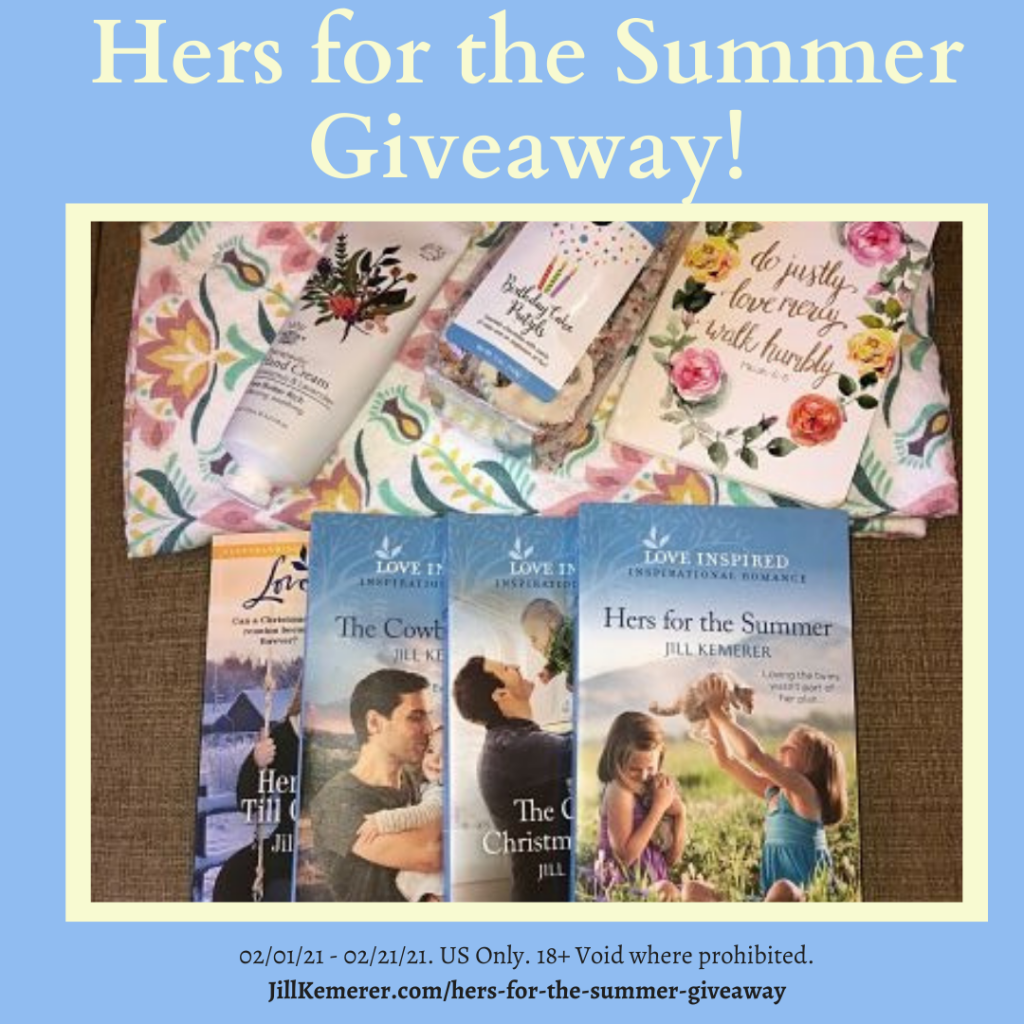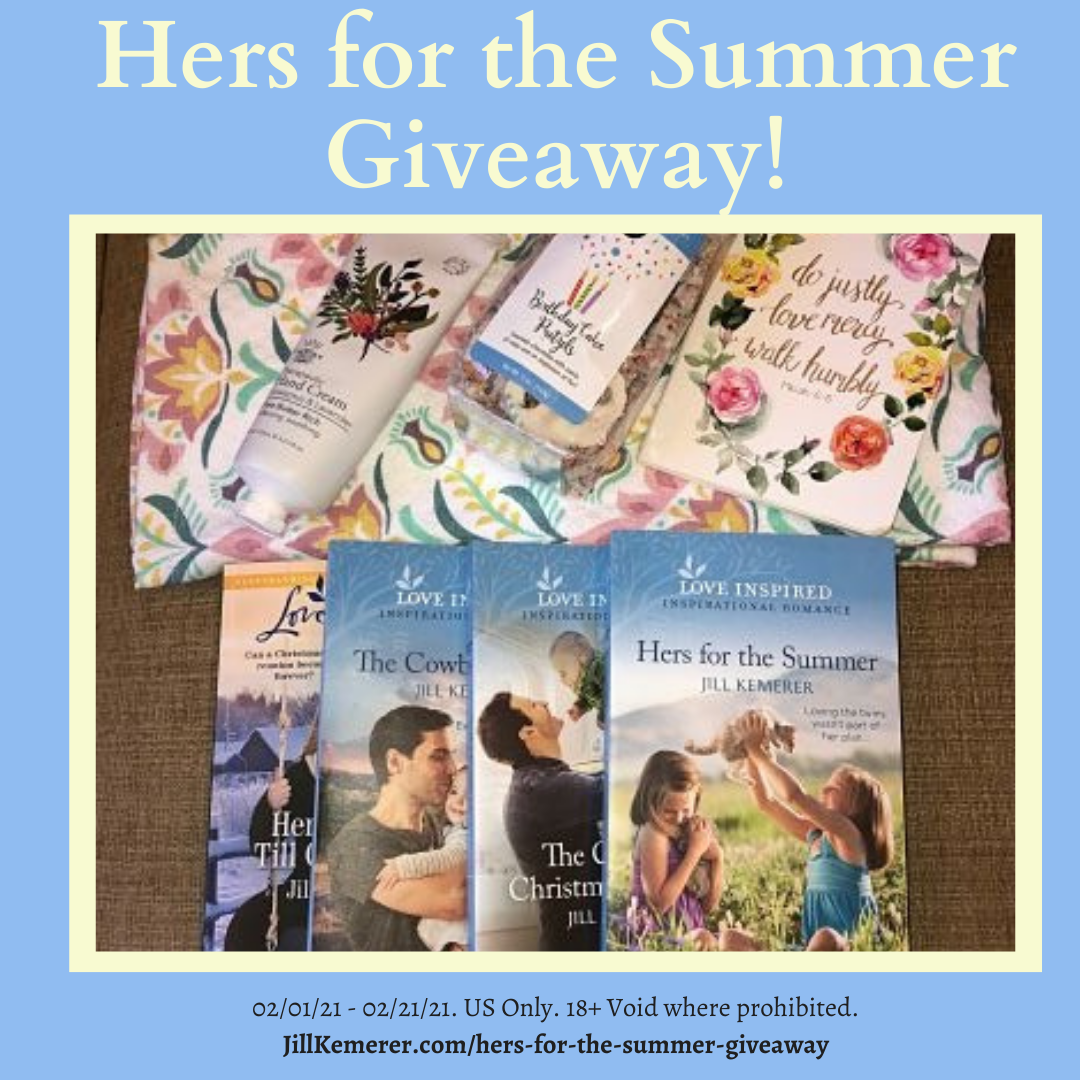 ---
A family for the summer…
Or the beginning of forever?
Eden Page reluctantly agrees to babysit Ryder Fanning's five-year-old identical twin daughters—but only for the summer. After that, she's taking charge of her own life, even if it means leaving behind her family ranch that Ryder now owns. But this cowboy, who's determined never to marry again, could give her everything she wants…including the family and childhood home she loves.
Click here for PREORDER LINKS for HERS FOR THE SUMMER as well as Pinterest board, a reading sample and more!
---
To enter this book giveaway, simply enter your email address in the form below and choose what easy entry options you prefer. You can choose one or all–it's up to you! The winner will be contacted via email.
US residents, 18+. Void where prohibited. See the Terms & Conditions in entry form.
The twins and kittens on the cover make me think of spring. How is your weather this month? (Mine is cold. Very cold.)
Thanks for celebrating with me! Feel free to share this with your friends!