Day 8 of 12 Days of Christmas Giveaway!
Welcome to the 8th day of the 12 Days of Christmas Giveaway! Eleven Christian authors teamed up to show our appreciation to you, our readers, by hosting a massive giveaway.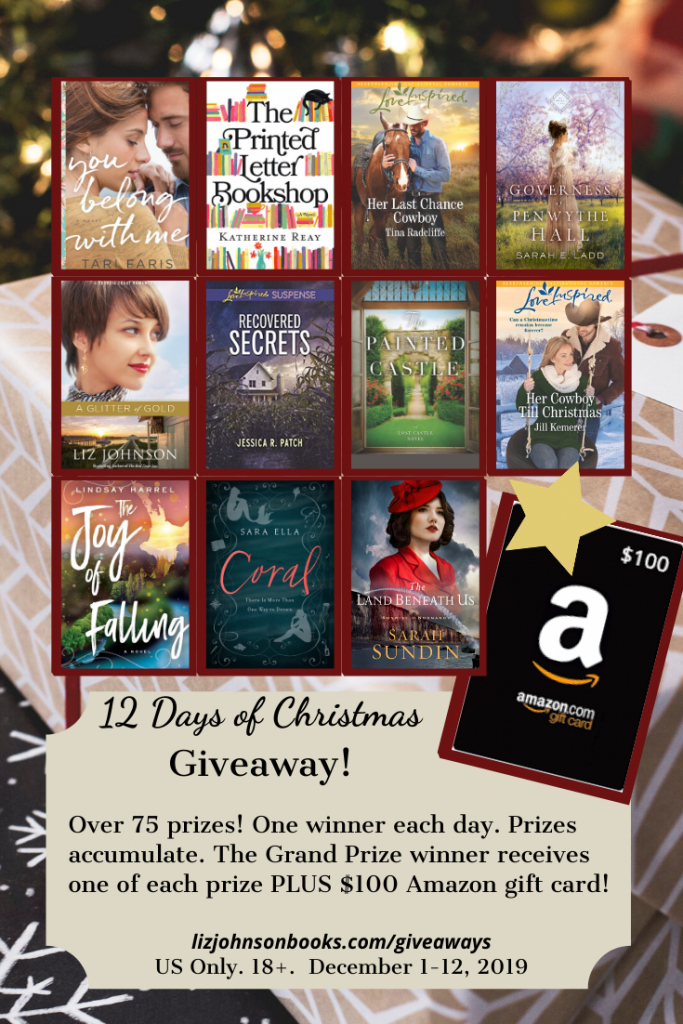 The prizes are building, and today's winner will receive ALL of the gifts below!
HER COWBOY TILL CHRISTMAS by Jill Kemerer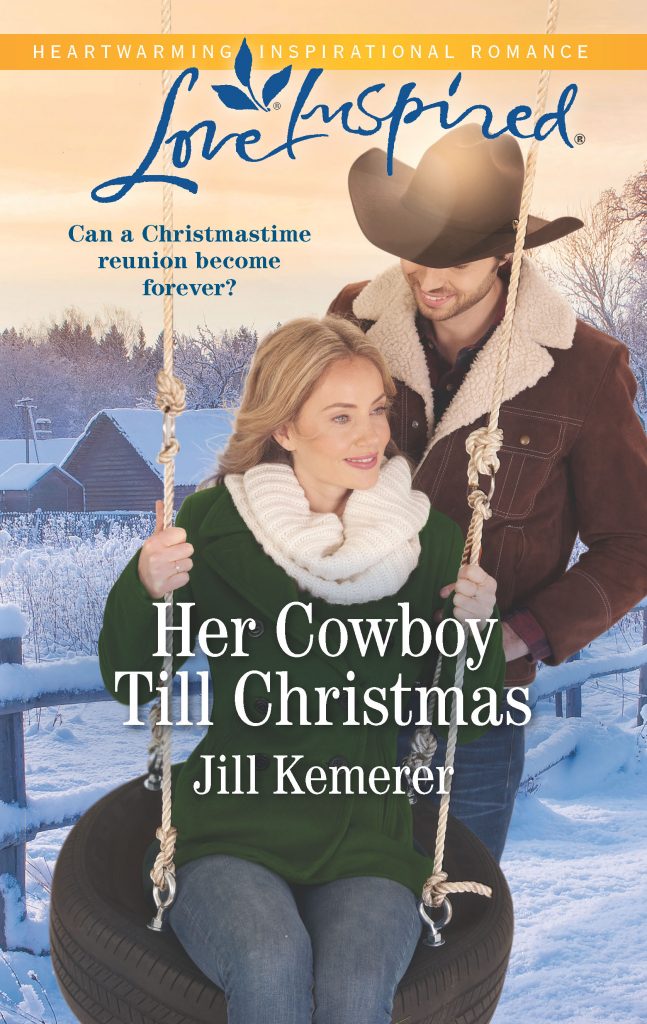 The Painted Castle by Kristy Cambron
Recovered Secrets by Jessica R. Patch
A Glitter of Gold by Liz Johnson
The Governess of Penwythe Hall by Sarah E. Ladd
Her Last Chance Cowboy by Tina Radcliffe
The Printed Letter Bookshop by Katherine Reay
You Belong with Me by Tari Faris
How Do You Enter This Awesome Giveaway?
Enter the Rafflecopter giveaway below by following some of your favorite authors on social media and signing up for their newsletters. We draw a new winner every day, and on December 12th, we'll give away a $100 Amazon Gift Card in addition to all the other great prizes!
a Rafflecopter giveaway
And don't forget to stop by Lindsay Harrel's (linked) blog tomorrow to see what prize is added then!
***
The first book in my new series (Wyoming Sweethearts) is in stores NOW! Her Cowboy Till Christmas is my 10th Love Inspired novel!
Not sure if it's for you? Here are what some readers are saying:
"Three cheers for disgruntled cowboys everywhere — especially the way Jill Kemerer writes them! Embittered and cantankerous. Prone to wallowing in the pain of the past. And none to happy about his former sweetheart showing up on his doorstep without any warning. What a gnarly reunion! But for all his grumpiness, Mason is a sweetheart. He's a doting dad and a kind neighbour and a devoted friend. A man who can be counted on…" ~ Amazon Reviewer
"As with Kemerer's other Love Inspired books, this story contains a sweet romance. Mason and Brittany are characters that the reader wants to cheer on to their happily-ever-after. They have both wrestled with hurt and failure. Will this time be any different? The secondary characters of Ryder, Noah, and Nan in this book are wonderful additions to the story. Kemerer creates a setting that draws the reader in and makes you want to be a part! I definitely recommend this book for reader who enjoy a heart-warming romance set around the holidays!" ~ Amazon Reviewer
Click HERE for more information about Her Cowboy Till Christmas including purchase links!
Have a delightful day!!