Christmas in July Reader Giveaway
Happy Christmas in July! Welcome to the 2nd blog in this Christmas in July Reader Giveaway, which runs July 12-23, 2021. At the bottom of each author's blog post, you will find the secret words. Write them all down and provide the provide the entire answer on this Google form.
*If you missed the 1st stop, go to https://sarahhamakerfiction.com/2021/07/10/christmas-in-july-reader-giveaway-dangerous-christmas-memories/ for the first secret words!!*
Note: You must grab all the secret words from every author in the Christmas in July Reader Giveaway to be eligible to win a $400 Amazon gift card. At the end of this blog post is a link to the next blog, and so on, to the final blog post (20 in all). At each blog stop, the author will also give away copy or copies of their featured Christmas book.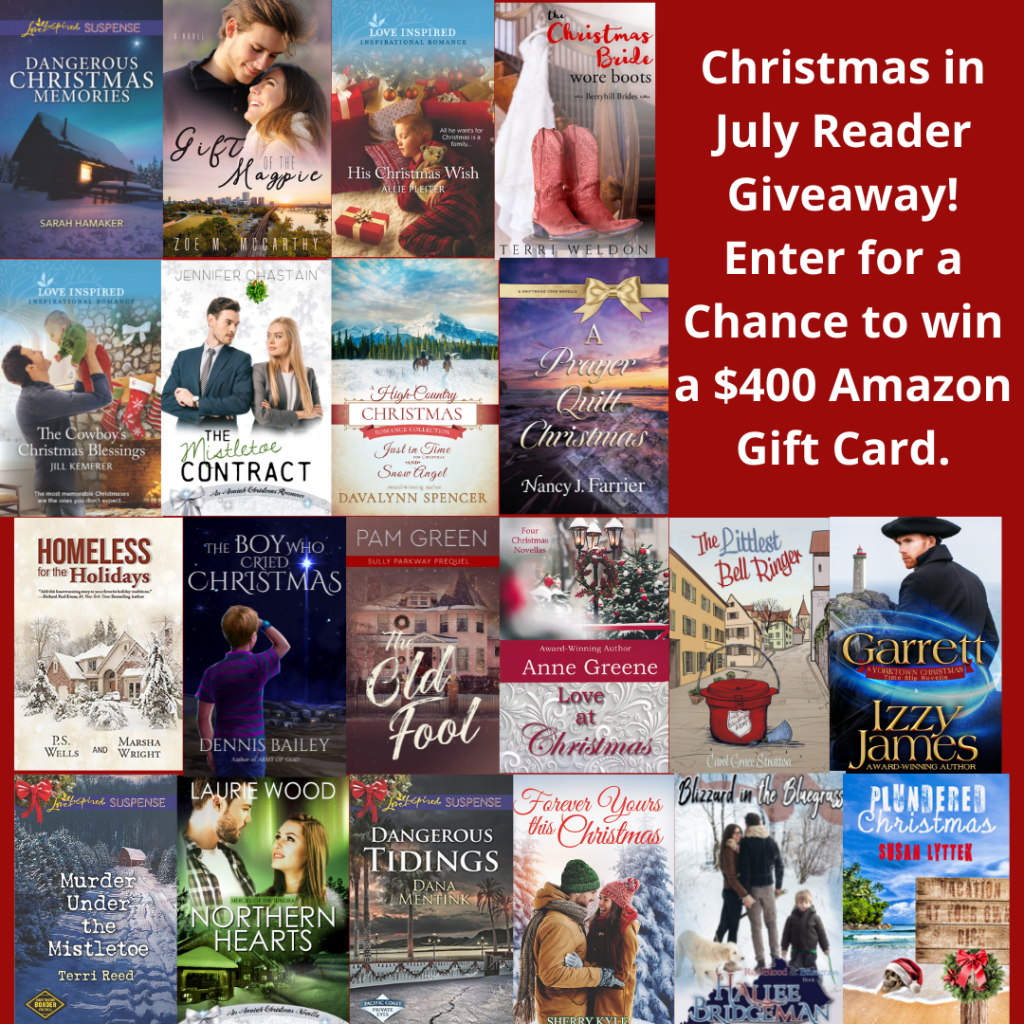 Don't you just love Christmas? Especially when you can win a huge prize–in July! Woohoo!
To further celebrate this amazing reader giveaway, I'm giving away 5 (FIVE) copies of THE COWBOY'S CHRISTMAS BLESSINGS! US winners will receive a signed paperback, and International winners will receive an ebook! Simply LEAVE A COMMENT on this blog post to be entered to win one of the 5 copies!
All comments are moderated by me, so don't worry if it doesn't show up right away. I will see it and approve it the next tune I'm at my computer.
Comments can be left through July 23, 2021, 8:00pm EST. One comment per reader, please. Winner will be selected via random number generator and contacted via email. 18 years and older. Void where prohibited.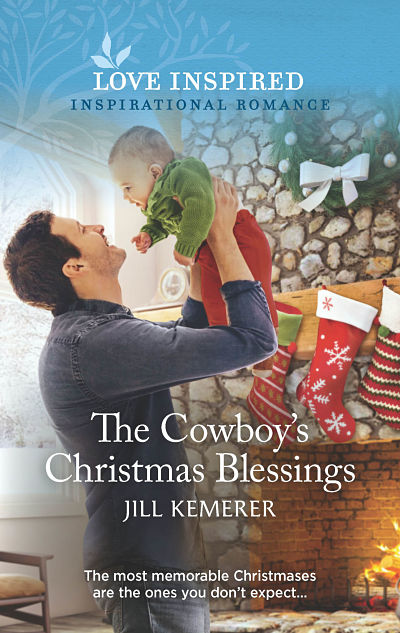 Will welcoming them for Christmas have him wishing for more?

Judd Wilson lives a solitary life…until he learns Nicole Taylor and her infant triplets need somewhere to stay. The cabin on his ranch is the perfect solution, but now his quiet Christmas alone feels a lot more crowded. Recently widowed, Nicole questions her swiftly developing feelings for Judd, even if the older man is wonderful with her babies. Is she ready to take that leap again?
***
Now, it's time to for the secret words: In Christmas
Save the secret words, and when you reach the final blog, enter all the secret words on this form for a chance to win a $400 Amazon gift card!
Thank you so much for visiting! The next author on the tour is Dennis Bailey and his Christmas book The Boy Who Cried Christmas. You can find it at THIS LINK. Remember, this Christmas in July Reader Giveaway will end on July 23 at 8 PM EST!
Leave a comment below to be entered to win one of FIVE copies of The Cowboy's Christmas Blessings!