Chapter Two: A Cradle for Christmas
The second installment A Cradle for Christmas, my FREE Christmas novella, released on Harlequin.com today!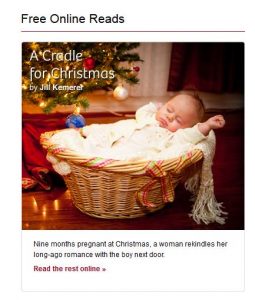 Here is the link to the chapter!
If you missed the first chapter…
New chapters are released on Harlequin.com (Online Reads, Love Inspired) every Monday until December 26, 2016 and I'll post them here each Monday too.
*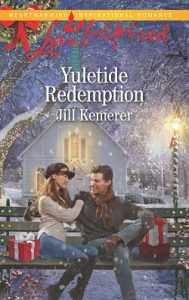 A Mother's Christmas Wish 
After an accident leaves Celeste Monroe to raise her baby nephew, all she wants is to provide one-year-old Parker with a happy life. She hopes taking a job caring for injured Sam Sheffield will help fulfill that goal. But Sam's determination to avoid the world throws a wrench in her plans. Despite his best efforts, Sam can't take his eyes off the pretty caretaker. Her strength and her loving nature has him falling for her—and her baby. But he refuses to burden them with a man who's not whole. Can Celeste convince Sam he's daddy—and husband—material in time for them to celebrate Christmas together?
*
Enter the November Giveaway with lots of Christmas goodies and my December Love Inspired release, Yuletide Redemption!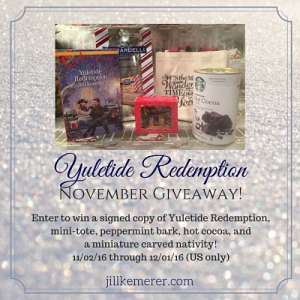 *
Are you getting into the holiday spirit yet, or do you hold off until December?
Have a great day!