Yuletide Redemption November #Giveaway!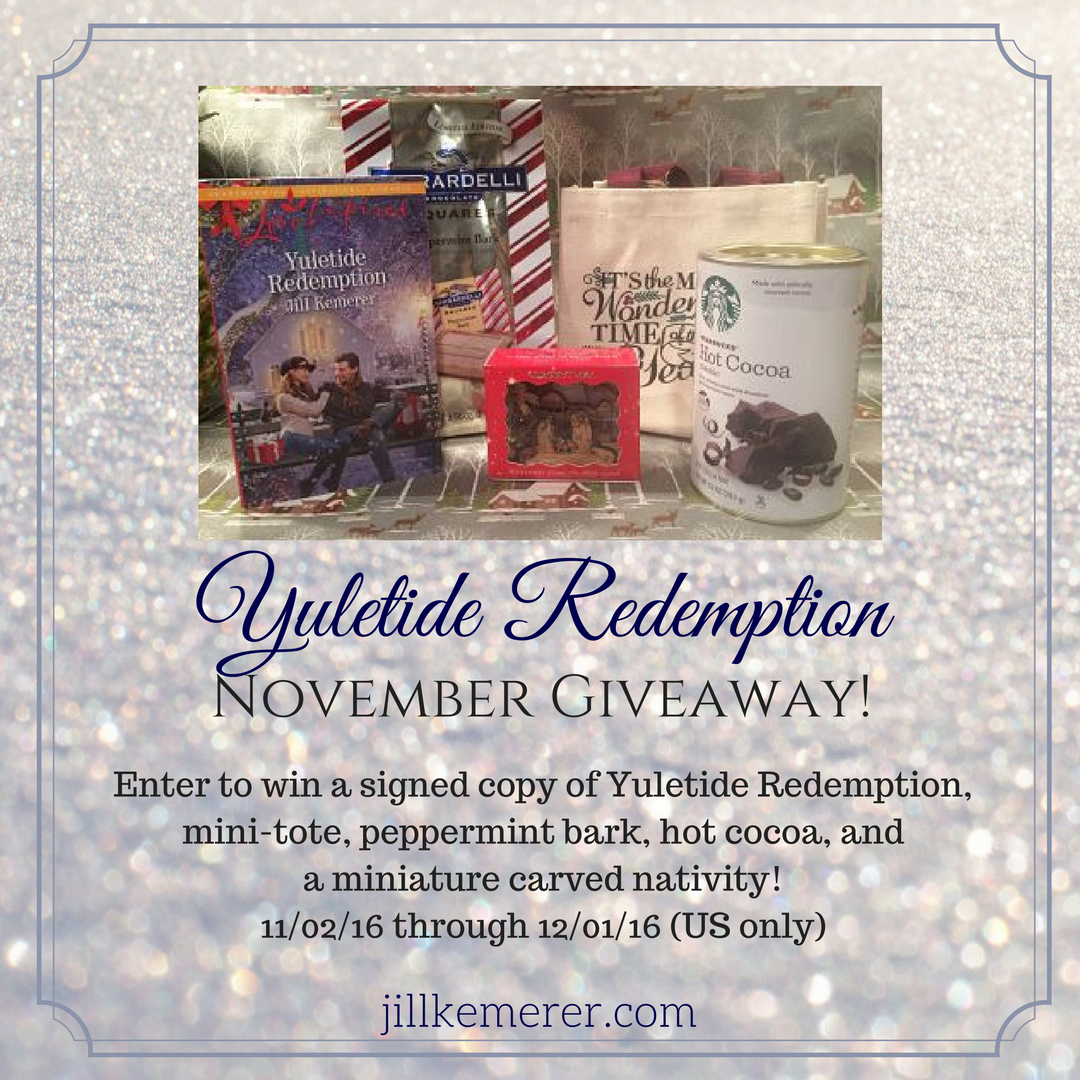 My Christmas Love Inspired, Yuletide Redemption, will arrive in stores November 22, 2016, and I'm celebrating with a giveaway!
What's in the gift package? A signed copy of Yuletide Redemption, an adorable mini-tote, peppermint bark, Starbucks hot cocoa, and a miniature carved nativity! The contest runs from 11/02/2016 through 12/01/2016 (9pm EST) and is open to US residents 18 and older (see full rules in the contest entry).
Scroll down for the easy entry options.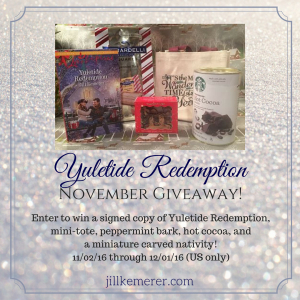 About Yuletide Redemption ~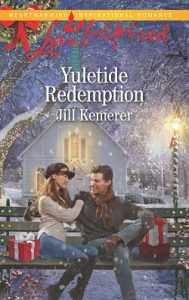 A Mother's Christmas Wish 
After an accident leaves Celeste Monroe to raise her baby nephew, all she wants is to provide one-year-old Parker with a happy life. She hopes taking a job caring for injured Sam Sheffield will help fulfill that goal. But Sam's determination to avoid the world throws a wrench in her plans. Despite his best efforts, Sam can't take his eyes off the pretty caretaker. Her strength and her loving nature has him falling for her—and her baby. But he refuses to burden them with a man who's not whole. Can Celeste convince Sam he's daddy—and husband—material in time for them to celebrate Christmas together?
For purchase links through all major retailers, go to my Yuletide Redemption page.
***
What early reviewers are saying ~
"This book contained a depth that I don't usually find in a Love Inspired book. I found the characters in this novel so well developed and matched that I couldn't put the book down. I loved the things that Sam and Celeste had in common both the good and the bad. And little Parker was so adorable." Read more at 100 Pages Per Hour
"This is author Jill Kemerer's fourth novel and her writing is only getting better with each book. Jill had me hooked within the first few pages. That, my friends, is a very important gauge in my reading life. If you can't hook me by then I'm singing NSYNC's Bye Bye Bye  which will be stuck in my head all day. And, I may or may not attempt the dance and no one wants to see that! No pressure, writers, no pressure." Read more at Sing Over Me
Enter the Yuletide Redemption November Giveaway!
Now that November is here, are you getting excited about Christmas? Or do you take one holiday at a time?
Have a terrific day!!