Writing with ADD: Guest Post by Andrea Renee Cox
I'm thrilled to have guest blogger, Andrea Renee Cox, today. Andrea is a writer, copyeditor and tutor, and she has a novella, Cottage on the Hill in the Springtime in Surrey collection. It released yesterday–woohoo! I'll share all the details about the collection and how to get your copy at the end of the post.
---
Writing with ADD
Writing with Attention Deficit Disorder (ADD) is not easy. My brain is easily distracted with whirling, circling thoughts, so staying on task is a huge challenge at times. The good news is, I've discovered some things along the way that have helped me sort through the chaos in my brain in order to reach my daily word counts.
Outlining
Having a solid outline is helpful for keeping me on track in drafting new stories. I prefer a chapter-by-chapter outline. This sort of document is helpful, because it gives me a brief paragraph summary for the expectations heading into each chapter. The tone this sets for my writing hours is fantastic, and any time I get lost in the plot because of that wandering mind of mine, I simply take another look at the outline to remind myself where I'm at in the story and where the characters are headed.
Music
Sometimes the ADD part of my brain needs to be distracted just enough for me to focus through its antics. I've tried lots of different types of music, but the ones I've found that work the best are soundtracks that have very few songs with lyrics. A couple of my favorites right now are the Prince of Persia soundtrack and The Light Between Oceans soundtrack. The first has lyrics only in the last song, so when I reach that one, it's a good time to pause for a stretch break or to grab a quick snack. That CD helps me focus for forty-five minutes at a time, which is sometimes the full length of my attention span. The latter is a light yet emotional collection of songs that don't have any lyrics. I typically put this one on repeat and push to focus as long as possible. This one definitely stretches my focus stamina and shoves the ADD farther away from the forefront of my mind.
Medical Dramas
When music doesn't work to distract the ADD plaguing my brain, I try popping in a TV show. The episodes are generally forty-five minutes or so, and this serves as a challenge to reach a certain word count goal before those closing credits. I've tried a wide variety of shows, but the ones that have worked well for me lately have been medical dramas. ER and House are thick with drama (some of which I do not approve), but the medical jargon is often beyond my knowledge base. This helps me tune out some of the scenes well enough to get into a solid groove with my own storytelling. When one of my favorite scenes comes up, I take a brief mental break to enjoy the set of characters who have nothing to do with my own story. This can make a big impact in how productive I am, because I tend to write furiously during the surgeries and such and rack up large chunks of words between favorite scenes.
Silence
This one is much rarer for me. Silence is often the enemy of my ADD, because my thoughts tend to go wild when all I have is plenty of time to think. However, there are times when the noise of music and shows hypes up my crazy mind, which sends the whirling thoughts into a tornadic frenzy. When that happens and I realize I'm more distracted after turning on background noise than I was before, I find my remote and click everything off. The silence sinks in, I struggle to find that good flow of words again, but eventually I reach that distant word-count goal. What surprises me about this method of writing with ADD is when the words flow so fast that I blaze right past my daily goal. Those are the days I cherish most when using silence as an ally.
Walking
When I hit the brick wall of ADD and focus is completely impossible for even one minute more, I like to take a break and walk a few blocks. During this time, I say hello to the neighborhood dogs, converse with God as I enjoy the nature He created, and chat with my parents if they walk with me. Upon returning home, I'm usually refreshed and ready to settle in for another couple of hours to chase down more words. There's nothing quite like a breath of fresh air to spark up some creativity and nudge my ADD to the background for a little while longer.
Latest Project
For my most recent story, I implemented each of the above tactics by turn. It really does take a mix of approaches to reach my writing goals. I'm just glad that God has helped me discover ways to trick my Attention Deficit Disorder so that those words can get on the page. I love writing, but doing so with ADD is definitely a challenge. The most important thing I've learned about writing with ADD is that I have to stay flexible and try new things every now and then.
That most recent project is now available on Amazon. Here's more about Springtime in Surrey, the debut anthology of small press Wild Blue Wonder Press. My story The Cottage on the Hill is one of eight novellas included in the collection.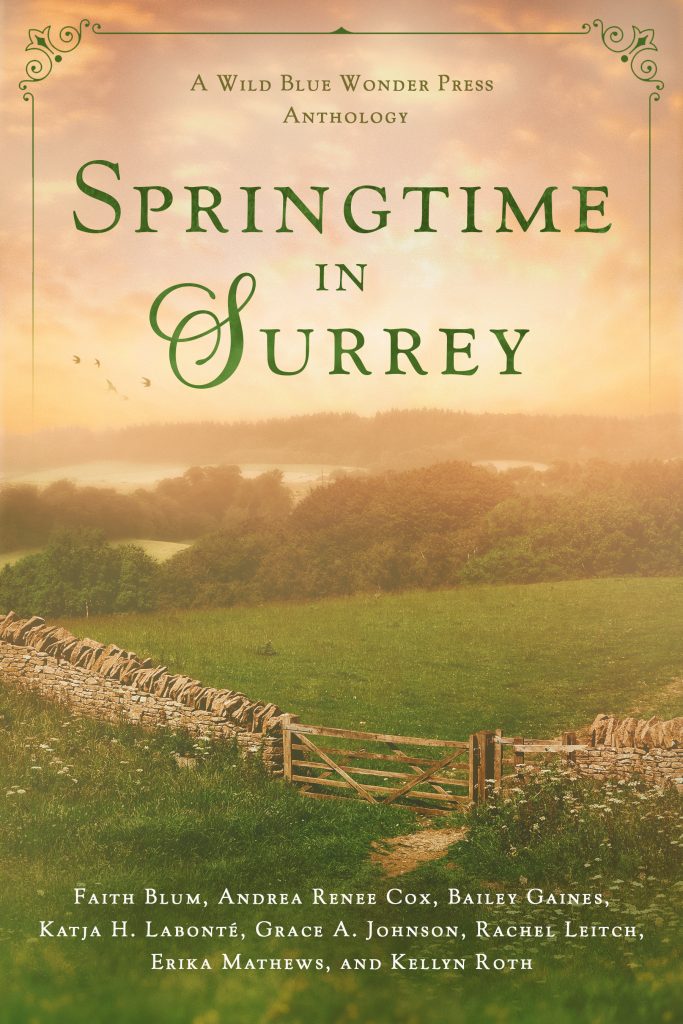 About the Book
Springtime in Surrey, published by Wild Blue Wonder Press, July 25, 2023
This collection of novellas, set in County Surrey, England, features both historical and contemporary stories by new and old authors!
Springtime in Surrey contains the follow eight novellas:
Jesus, I Am Resting by Faith Blum
An orphaned young woman must fight to survive after WWI breaks out, praying her beau doesn't die on a foreign battlefield like her father did years ago.
The Cottage on the Hill by Andrea Renee Cox
A former ballerina seeks hope amongst her lost dreams, as a sheep farmer tries to bring her joy.
If I Knew You Were Coming by Bailey Gaines
An exhausted mother balances her duties to both her biological and evacuee children with preparation for an unexpected visit from her soldier husband.
Her Heart's Home by Grace A. Johnson
A destitute woman is pursued by an unexpected suitor and finds blessings from God in the way she least expected.
The Tussie-Mussie by Katja H. Labonté
A disgraced debutante flees to the country, only to meet a reclusive writer who may change her life forever.
The Odd Duck Society by Rachel Leitch
An insecure university student returns to a tea shop after a mysterious letter summons her there.
Fear Not Tomorrows by Erika Mathews
A hard-working sister-of-seven struggles with contentment as her marriage is postponed by her fiancé's absence.
Courage to Stay by Kellyn Roth
A young bride chases her husband into the forest to rescue him from himself, which goes about as well as one would expect.
---
The Cottage on the Hill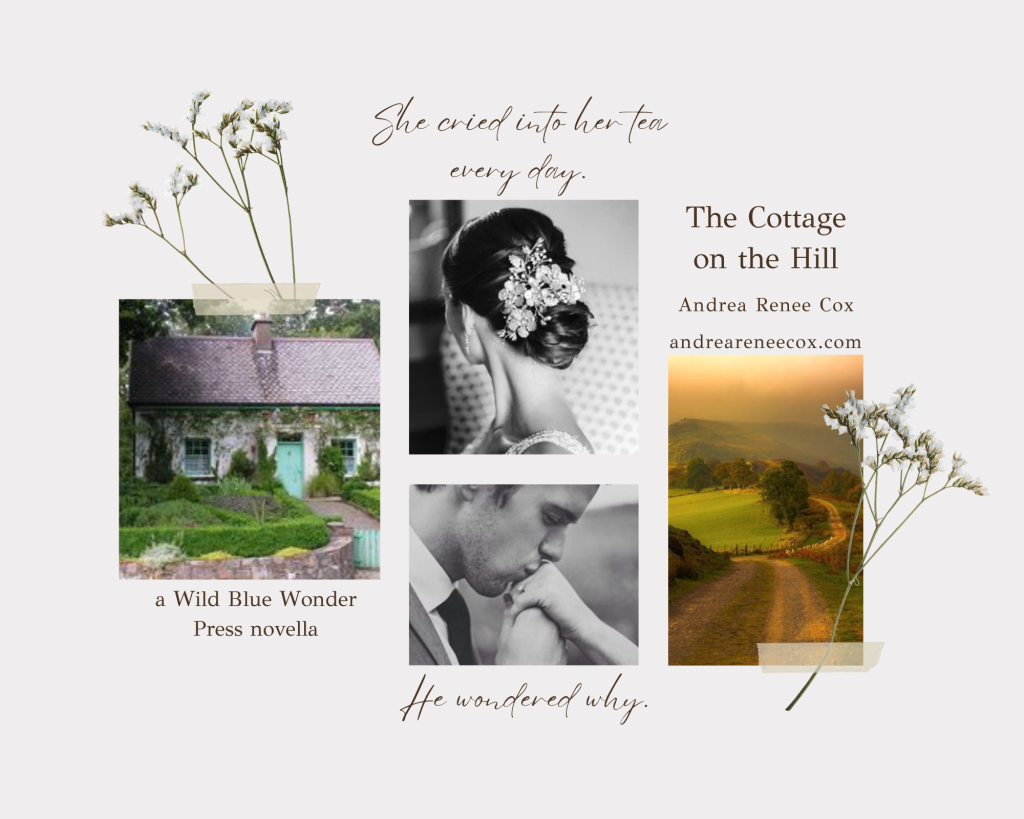 The Cottage on the Hill by Andrea Renee Cox
She cried into her tea every afternoon.
He wondered why.
Moira Wood lost her ballerina dreams when she suffered an unfortunate accident. During every teatime at her cottage hideaway, it hits her afresh what she won't again be able to obtain.
Helping out on his uncle's farm, Adrian Davis worries he'll never earn a place of his own. While sent on a bevy of errands, he observes a woman crying into her tea and wonders why… and what he could do to cheer her up.
When forced to confront their own regrets, will Moira and Adrian trust that God has a good plan even through crushed dreams and far-off hopes?
Purchase SPRINGTIME IN SURREY from AMAZON | Review on GOODREADS | Go to WEBSITE
---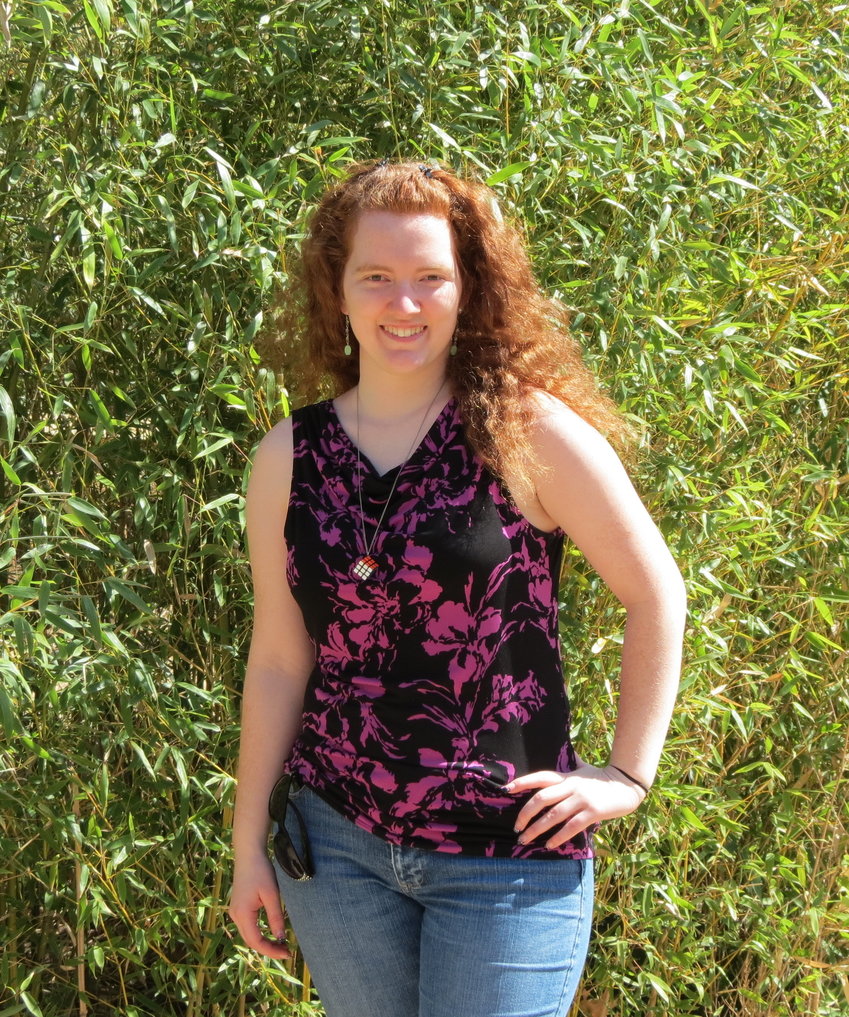 Born and raised in north Texas, Andrea Renee Cox is a born-again child of God who enjoys writing stories that inspire, copyediting fiction manuscripts, tutoring middle school students, and going on road trips with her family. Whether she's working on historical or contemporary, women's fiction or romance, she uses her skills in research and writing techniques—as well as a large dose of prayer and guidance from God—at every turn in the journey to produce the best story of her ability every single time. Her books may be found on her website, and readers are welcome to follow her blog for the latest updates in her journey.
Andrea's WEBSITE | Connect with Andrea on GOODREADS | Connect with Andrea on TWITTER
---
Thank you, Andrea, for your words of wisdom. We appreciate you sharing your experience and tips with us today! I, too, find silence and long walks vital to getting my word count in. Thank you so much!
---
What do you struggle with on a daily basis? Have you found ways to help you through it?