Writer's Life: Courtney Walsh
Welcome to another edition of Writer's Life, my interview series with authors of inspirational romance.
I'm so excited to feature Courtney Walsh!! Courtney is the best-selling author of A Sweethaven Summer, and she has a new book, Paper Hearts, that I'm dying to read! I met Courtney at an ACFW conference a few years ago, and I was instantly charmed by her down-to-earth, creative personality. The world would be a better place if everyone could sit next to Courtney for an hour. :)
Let's get to it!
1. What about writing makes your heart sing?
Sometimes when I'm writing, it feels like work. I struggle to say when I'm thinking or to make the point as clearly as I want to. But then other times, I get completely lost in the story, especially when I know where a scene is going before I sit down. Those moments, when you feel like you've literally just visited another place, are the ones I love most of all!
2. What is the biggest hurdle you're facing right now as a writer?
Probably time. We own a business and we work with kids in the performing arts. The things we do with them are so important to me, but writing is so important to me too. I just have to find the balance with each aspect of my life.
3. What do you do to fill your creative well?
I pray a lot. I find that helps me stay on track. Also I LOVE to browse Barnes and Noble. I just walk through and collect pretty things then sit down and read. Sometimes it overwhelms me because I get lots of ideas that way but usually I am just filled up when I leave!
4. What are you working on now?
I'm about to dive in to the edits for my second book in the Paper Hearts series. :) And this weekend we open our production of The Wizard of Oz. :)
***
Courtney, I love to browse Barnes and Noble too. I've gotten sucked into their magazine aisles on countless occasions. There's something really soothing about the store! And I love your answer about praying. It all comes from Him, that's for sure. Congratulations on your new release and your production of Wizard of Oz!
***
Paper Hearts ~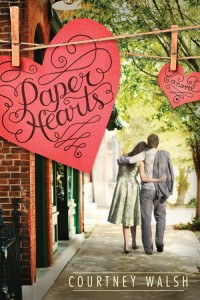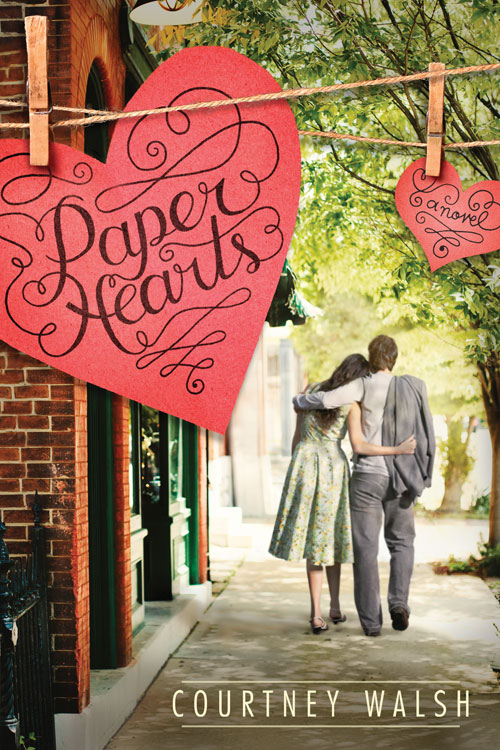 Could the loss of her dream lead to her happily ever after?
Abigail Pressman would never have guessed that love notes penned on paper hearts by an anonymous couple could restore her belief in love. As a business owner in a quaint town at the base of the Rockies, she's poured everything into her dreams of expansion… and resisting the matchmaking efforts of the Valentine Volunteers, who gather in her store to continue Loves Park's tradition of stamping mail with the city's romantic postmark. When Abigail is unwillingly drafted into the Volunteers, she encounters the paper hearts, a distraction that couldn't come at a worse time. A hard-to-read doctor has become Abigail's new landlord, and he's threatening to end her lease to expand his practice. As she fights a growing attraction to this handsome man who seems intent on crushing her dreams, Abigail is inspired to string the hearts in her store, sparking a citywide infatuation with the artsy trend. But when a new batch of hearts reaches the Volunteers, it appears something tragic has happened to the couple. Will uncovering their story confirm Abigail's doubts about love, or could it rescue her dreams… and her heart?
 ***
About Courtney ~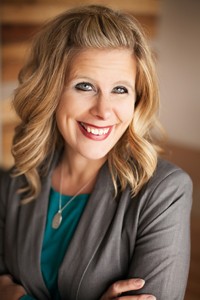 Courtney Walsh is a novelist, artist, theater director, and playwright. Paper Hearts is her fourth novel. Her debut novel, A Sweethaven Summer, hit the New York Times and USA Today e-book bestseller lists and was a Carol Award finalist in the debut author category. She has written two additional books in the Sweethaven series, as well as two craft books and several full-length musicals. Courtney lives in Illinois where she and her husband own a performing and visual arts studio. They have three children.
***
Is there a store that instantly relaxes you? For me, it's any coffee shop or book store!
Have a terrific day!