My 10th Novel Released Today!
It's celebration time! My 10th Love Inspired novel, HER COWBOY TILL CHRISTMAS, released today! I'm super excited about this book. Let me tell you why.
It's Book ONE in a new series! Wyoming Sweethearts follows four friends who are all reeling from tragedies. They've formed a support group in their hometown of Rendezvous, Wyoming. Each book shows one of them navigating the complicated road to love!
It's a Christmas book! And you know I love Christmas.
Reunion romance–Brittany and Mason were best friends growing up. The summer after high school, they became more than friends, but Brittany broke Mason's heart, and he's never forgiven her.
There's the sweetest little three-year-old boy–Mason' son. His wife died six months after giving birth to Noah.
Did I mention this is an identical twins separated at birth story? Yes, it is. I won't say another word!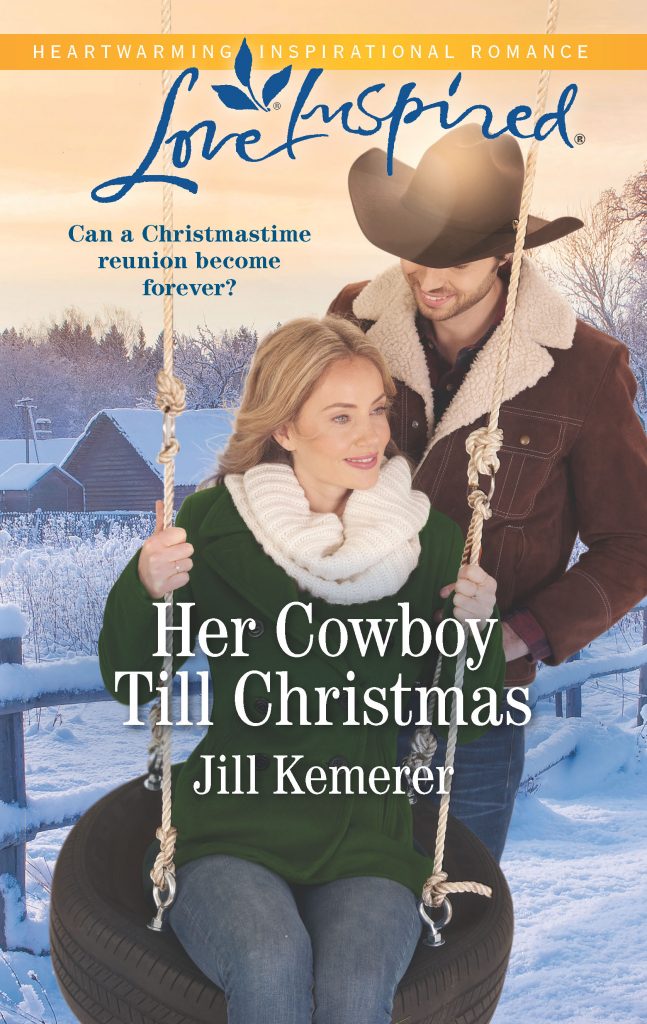 Can a Christmastime reunion become forever?
She's only home for the holidays…Can he convince her to stay?
The last person rancher Mason Fanning ever expects to see again is the girl who once broke his heart. Brittany Green is in town for Christmas and trying to convince her ailing grandmother—the only maternal figure the widower's little boy has left—to move away. Can Mason show her all she really needs to fulfill her dreams is right here in Wyoming?
*
The paperback is in stores as of today! Check your local Walmart, Barnes & Noble or any store that carries Love Inspired books. The ebook releases on December 1.
Purchase Links, my inspiration Pinterest Board, a sample of the book, and more can be found by clicking HERE!
*
In other exciting news, I have a short story in this week's issue of Woman's World Magazine!!
It's my first time writing for them! Aaaahhh!! Pick up a copy–they have tons of great recipes and tips. Oh, and my short romance to get you ready for Thanksgiving!
Thank you to everyone who entered my Her Cowboy Till Christmas giveaway! The winner will be notified by email.