Every Word Written is a Small Success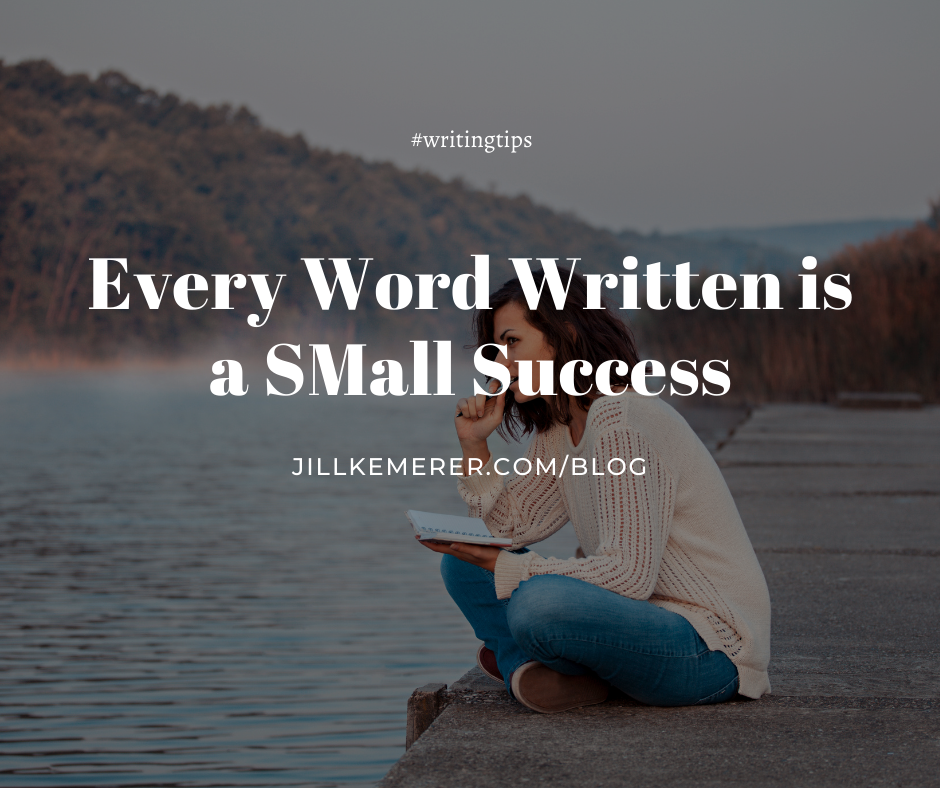 When you're in the middle of writing a book, it's easy to get discouraged. You might not be sure what's supposed to happen next. You certainly can't remember what happened two chapters ago. The main characters you thought you knew so well seem wobbly, like you don't know them at all.
This is when it gets tempting to avoid writing.
When everything inside you is screaming to do ANYTHING but write (hello, laundry! Why, yes, I need to scrub my stovetop right this minute…), extinguish those screams.
Sit down.
Write something.
Anything. Even if it's ten words. Five.
Every word written is a small success.
When I'm writing a novel, I'm learning more about my characters as I draft the opening chapters. Then the things I thought were going to happen in the middle of the book sometimes change. I may have realized the heroine has a slightly different story goal than the one I initially pictured. Or her motivation to achieve this goal could be different.
Sometimes the scenes I'd envisioned no longer work when I have these insights. And it's hard to figure out how to blend the new information with the upcoming plot points that need to happen.
Inevitably, if I stick with it, I figure it out. I've learned the hard way, though, the more I procrastinate, the longer it takes me to figure it out.
Which means it takes me much longer to write the book.
The additional time is not necessary. I don't need three weeks of barely touching my manuscript to come up with the plot solution. What I do need is to sit with the discomfort and allow myself the freedom to think it through by continuing to write. Oftentimes, simply adding to the current scene brings the solution to mind.
Like I said earlier, every word written is a small success.
When we feel successful, we want to keep the momentum going because we feel like we're winning.
On the other hand, when we ignore the manuscript, we feel like a failure. And the dread of figuring out what needs to happen next can stifle us. That doesn't feel like winning. :(
Even though it's difficult when you reach a section where you're not sure what comes next, take a few minutes to jot down possible scenes. Then pick one and go with it. If it's not working, you'll know, and most likely, you'll know what WILL work.
How do you get through those times when the words aren't coming or you're not sure what needs to happen in the story?
Have a terrific week!