We're Talking Heroes with Jessica R. Patch!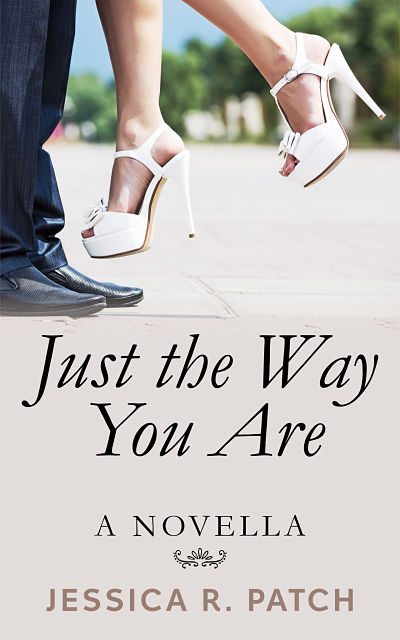 We are in for a treat! Jessica R. Patch, author of make-you-sit-back-and-sigh heroes, graciously agreed to answer my pressing questions today. Let's talk about heroes!
Jess: Yes! I love talking heroes. I may have just swooned over the word. Yep. I did. I swooned.
Jill: Well, you know I love heroes, especially YOUR heroes! In Hope Under Mistletoe, the first in the Seasons of Hope series, Knox is a bad boy. Frankly, I liked him. A lot. Were you nervous about writing a bad boy for the Christian market?
Jessica: Not at all! I think there are a lot of women married or dating men who were once "bad boys." Or they dated one in their past. In fact, the more flawed a person is, the more I enjoy writing them because the redemption is even more powerful.
Jill: And did you have as much fun writing his journey to redemption as we did reading it?
Jessica: Absolutely! I wrote this story originally for myself. I was burned out to be honest and I just wanted to write for ME. What I like to read. No rules. And out came Knox and Eden. It was utter enjoyment.
Jill: Your new story, Just the Way You Are, surprised me with its hero. Who knew Pastor Gabe—the opposite of a bad boy—could be so dreamy? (Yes, I said dreamy. It comes from my childhood love of Scooby Doo cartoons.)
Jessica:  Jinkies, Jill! Thanks! Hahaha He was dreamy in a completely different way than Knox. I had so much positive feedback about Knox and his "hotness" I admit to worrying what readers would think of Gabe since he's not a "bad boy" but a solid Christian man who happens to be a pastor. But I think they'll be happy. I was.
Jill: Which of Gabe's qualities is your favorite?
Jessica: I love that Gabe knows how to balance being a red-blooded man and a pastor/Christian without crossing lines or boundaries. I love that he knows how to give a great kiss but also listen to the heart of the woman he loves. That's such a romantic sigh-satisfying kind of man!  And I love his sacrificial love for Audrey. He'd give up everything for her. Do anything for her.
Jill: Okay, share the celebrity inspiration for Knox and Gabe with us! Pinterest links would help. We're not gawking—just curious. Drooling a little and curious.
Jessica: No drooling…um…not! Ha! For Knox I knew immediately that Colin Farrell would fit his looks, build, and "bad boy" image. Here is Knox. I hope you guys love the board it was so fun to make! https://www.pinterest.com/jessicarpatch/hope-under-mistletoe/
Gabe was a little harder to picture in my head. At first I thought Daniel Gillies from The Originals…swoon, and I pictured him often when I wrote Hope Under Mistletoe, but then when I got to Just the Way You Are, he didn't quite fit. To be honest, he was too sensual. I know. I said sensual when discussing a Christian book. I wanted an attractive man, with a softer/friendlier face. So I went with a young Noah Wyle. https://www.pinterest.com/jessicarpatch/just-the-way-you-are/
This was a fun board to create too! Especially all the Easter fun!
Jill: I know you're an avid romance reader, as am I. What do you want in a fictional hero?
Jessica: I want a manly man. Rough. Gruff. A bit unpredictable and wild. A man who knows how to use snark and wit and then at the same time have a soft inside. A man who would move heaven and earth to give the woman he loves what she wants and needs. I want hero who knows how to do sweet and thoughtful things for his heroine, even if he feels like an idiot doing it. And I'm a sucker for the cliché tall, dark, and handsome. Can't. Help. It.
Jill: What turns you off in a fictional hero?
Jessica: If a hero doesn't know how to flirt, I turn my nose up. Is that shallow? Well, if it is, then I'm shallow. I want a hero who knows how to flirt and get a girl's heart rate going.
Jill: This is a toughie, but can you pick an all-time favorite hero from a novel you've read? I know, I know—there are so many!
Jessica: Oh. My. That is so tough. Grr…I really adored Colonel McLinn from The Colonel's Lady by Laura Frantz. I'm pretty sure I fanned myself good. He was dreamy. I read a saga by Nora Roberts called The Chesapeake Bay Saga. In the first book, Cameron Quinn stole my breath. I occasionally still think of him. It's been 15- 20 years since I read that I think. This is just too hard.
Jill: I loved Colonel McLinn!! That book. Mm-mm! So good!! Thank you so much for your input on heroes today, Jessica!!
Readers, Jessica is generously offering a free digital copy of Just the Way You Are, the second in the Seasons of Hope series, to anyone who signs up for her newsletter! This is a limited time offer until April 24th!  What are you waiting for? Sign up!
***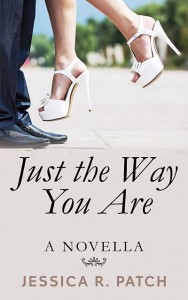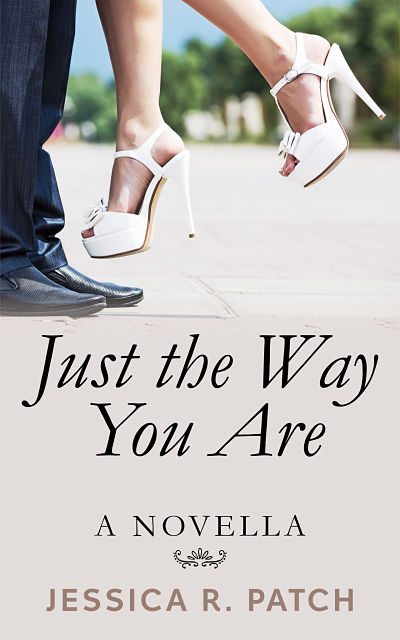 Just the Way You Are ~
When Pastor Gabe asks Audrey Gilbraith to use her mad florist skills to help him design a prayer garden, she's all in, especially since it helps take her mind off the fact she's about to lose her job and her apartment. But working closely with Gabe and not falling for him is complicated. She's not pastor's wife material, and she has the past to prove it.
Gabriel Brookson wants out of Audrey's friend-zone, but when he pursues her romantically, he ruffles more than a few feathers in his congregation. How much is he willing to give up for this wonderful, quirky woman, and will Audrey accept him if he risks it all?
***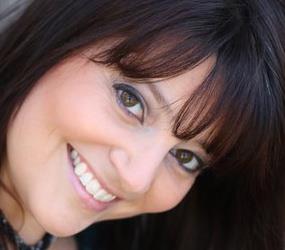 Jessica R. Patch ~
Jessica R. Patch lives in the mid-south where she pens inspirational contemporary romance and romantic suspense novels. When she's not hunched over her laptop or going on adventurous trips in the name of research with willing friends, you can find her sneaking off to movies with her husband, watching way too much Netflix with her daughter, dominating her son at board games, and collecting recipes to amazing dishes she'll probably never cook. Her debut novel with Harlequin Love Inspired Suspense will release in January 2016. She is represented by Rachel Kent of Books & Such Literary Management.
***
What qualities do YOU love in a fictional hero?
Have a terrific day!