Good Enough: Guest Sharyn Kopf
by Sharyn Kopf
"Am I good enough?" How often do you ask yourself that question? We wonder if our husbands are happy, if our children are satisfied, if our employer will hang onto us through yet another round of budget cuts.
Over the last few years, I've been feeling oh so inadequate. In 2010 I lost a job to cutbacks — for the second time in less than a decade. My desire to be a novelist has been full of near-constant self-doubt and disappointment. Last, but certainly not least, as a still-single woman over 50, how could I not feel rejected by men?
And every time I'm hit by another failure, I hear the voices. No one wants you. You can't do it. You're not good enough. I know these words are from the enemy, yet they ring so true and hurt so much. As Vivian said in Pretty Woman: "The bad stuff is easier to believe."
So, for our peace of mind—and sheer sanity, for heaven's sake—we need to reject the negative and not only find our way back to good enough, but to who we truly are in Christ.
You Are Chosen
I love that moment in the best romantic movies when the man lets the woman know she's the one, the only one for him. Still better, when he risks all, even his life, to rescue her from her mortal enemy. Like Kevin Costner's Robin in Robin Hood: Prince of Thieves—beating down doors, smashing through windows, and going sword to sword to save Maid Marion from the evil Sheriff of Nottingham.
"You came for me. You're alive," she cries, rushing into his arms after the final battle.
He replies, "I would die for you."
Remind you of anyone in particular? Someone who died for you but is alive and will always come for you, no matter what? No wonder women love scenes like this in movies. They speak to the soul of our relationship with God. "You are the one," He says. "I choose you."
More specifically, Scripture tells us, "But you are a chosen generation, a royal priesthood, a holy nation, His own special people, that you may proclaim the praises of Him who called you out of darkness into His marvelous light; who once were not a people but are now the people of God, who had not obtained mercy but now have obtained mercy" (1 Peter 2:9–10).
So we are chosen, but for a purpose: to proclaim the Good News to those who are still in darkness. In our despair He came to us, held out a hand and said, "I have so much more for you." And, being the cynical, flawed creatures we are, we ask, "Why me?"
You Are Delightful
Of course, before he risks life and limb, the Hero falls for the girl. Do you think Robin would have gone to such extremes for just anyone? His friend asks, "Is she worth it?" and Robin nods.
"Worth dying for."
How we long to be that girl. But so many things in this world crush our spirits, making us feel inadequate, unwanted and stupid. And how do we react? We let ourselves fall into the role of supportive friend or trusted servant, instead of stepping forward as the leading lady. The world tells us we're not special and, sadly, we start to believe it.
That is not how God sees us. In fact, He considers each of us worth dying for. I think King David said it best in Psalm 18:19 – "He brought me out into a spacious place; He rescued me because He delighted in me." God broke down the walls, slew the enemy, and offered up His life to set you free. Take that, Robin of the Hood!
Still, I know how hard it is to see our own delightfulness when our issues take up so much room. They do seem to be compelling proof we're not that great. But isn't that the point? Doesn't God have a knack for accomplishing great things despite—sometimes even through—our inadequacies and failures?
As a matter of fact, yes . . .
You Are Flawed
Lest we get too carried away, let's also remember just how much we don't deserve the grace and beauty He bestows on us. You are not perfect. No, that's a good thing. Sit back, leave the dishes in the sink, and take that in. Relax into it. You are not perfect . . . but He adores you and chose you anyway.
"For you see your calling, brethren, that not many wise according to the flesh, not many mighty, not many noble, are called. But God has chosen the foolish things of the world to put to shame the wise, and God has chosen the weak things of the world to put to shame the things that are mighty" (1 Cor. 1:26–27).
Not wise, not mighty, not noble, but foolish and weak. Not very flattering but that's all right too. This reminds us it's not about you or me. It's about Him. Our failures and imperfections flash a neon marquee announcing God's greatness. You know how a mother sees the beauty of her child even when others cannot? And how she's the only one allowed to say anything about her child's shortcomings? I think it's like that. God as our Creator can see and acknowledge our imperfections, but heaven help those who dare impugn His beloved. Weak, ugly and fragile, we find shelter under His wings.
You Are Not Trusting
I know your doubts because you, like me, are sitting there mumbling, "Well, sure that all sounds nice and sweet and very Disney-like . . . for everyone else. But things haven't been that way for me." We can all fall into pity party mode. Still, haven't years of canceled dreams and disappointed hopes made our negative attitude not only reasonable but logical?
Absolutely. Everything that seemed so possible twenty, thirty, forty years ago while gazing ideologically through the sunshine-colored glasses of a youthful heart looks a bit murky and gray and kind of pathetic now. Why? Because we've moved from trusting in dreams of a bright future to not trusting in anything. Including God. It's all a tactic of the enemy, castrating us at the very essence of who we are in Christ and moving us back into that mindset of believing the worst.
And that's when we go back to our King, our Prince, crashing through stained glass to rescue us against all odds, defeating our doubts and fears and insecurities, and pulling us into His perfect freedom. Which brings us full-circle back to being chosen and loved.
The world will continue to tell you you're not good enough, pointing out your flaws and ignoring all the wonderful attributes that make you unique. God sees all those things and, despite your faults and shortcomings, says you are more than good enough.
You are His.
***
Click on picture below to purchase Spinstered from Amazon!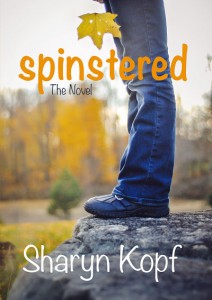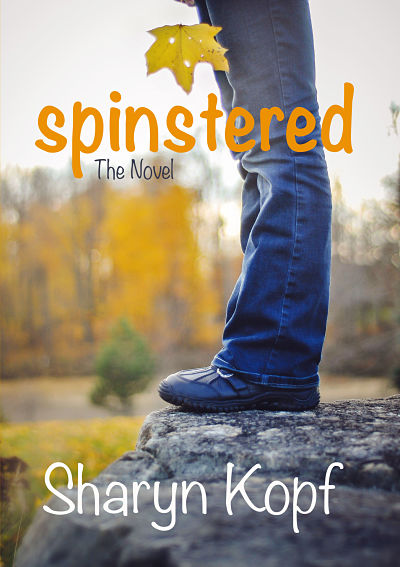 Spinstered ~
Three friends. Three stories. Three women trying to figure out how they ended up over 40 and still single.
Committed to her job and pushing fifty, Catie Delaney has almost given up on her dream of love and marriage. Maybe, she tells herself, she'd be happier just embracing her singleness. Maybe that's been God's will all along.
For social worker Jolene Woods, on the other hand, being on her own gives her time to pursue her passion—running a halfway house for women just out of prison. The only problem is her best friend, Trevor, who has silly ideas about them being more than friends.
Then there's Uli Odell, a graphic designer who's about to turn 40. If only she can convince her boyfriend, Cole, to commit already. Desperate not to be a spinster, she guilt-steps her way from one dumb choice to another.
Into this mix of feminine angst walks Brian Kemper—the latest GWP (Guy With Potential) to join their church's singles group. But just as something seems about to happen between him and Catie, her world falls apart.
While Catie deals with her unexpected pain, Jolene and Uli face their own struggles.
Three friends. Three stories. Three women looking for hope.
***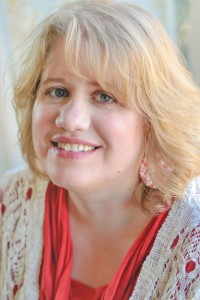 About Sharyn ~
Sharyn Kopf always knew she wanted to be an author but it wasn't until she noticed boys that she felt the nudge to write romances. And it only took her fifty years to finish one! Just don't ask her how that boy thing turned out.
Cold Read, however, isn't her first book. Sharyn published her debut novel, Spinstered, in September 2014. Her other work has included co-authoring a book about traumatic brain injury, penning scripts for stage, and writing for Focus on the Family radio.
Every Friday, Sharyn ponders the over-40 single life at www.girlsnightin40.com, the blog she shares with two other authors. For her day job—because most writers need to have at least one!—she works as a high school English teacher and is training to be a literary publicist.
She lives in Bellefontaine, Ohio, just five minutes from her favorite people in the world — her family.
***
Thank you so much for this beautiful post, Sharyn! I think we can all relate to not feeling good enough. What a precious reminder that we are MORE than enough in Christ!
What helps when you struggle with self-doubt?
Remember, I'm giving away a Small-Town Bachelor Gift Package! Go to my HOME page and scroll down for the easy entry options! Thank you!!
Have a terrific day!