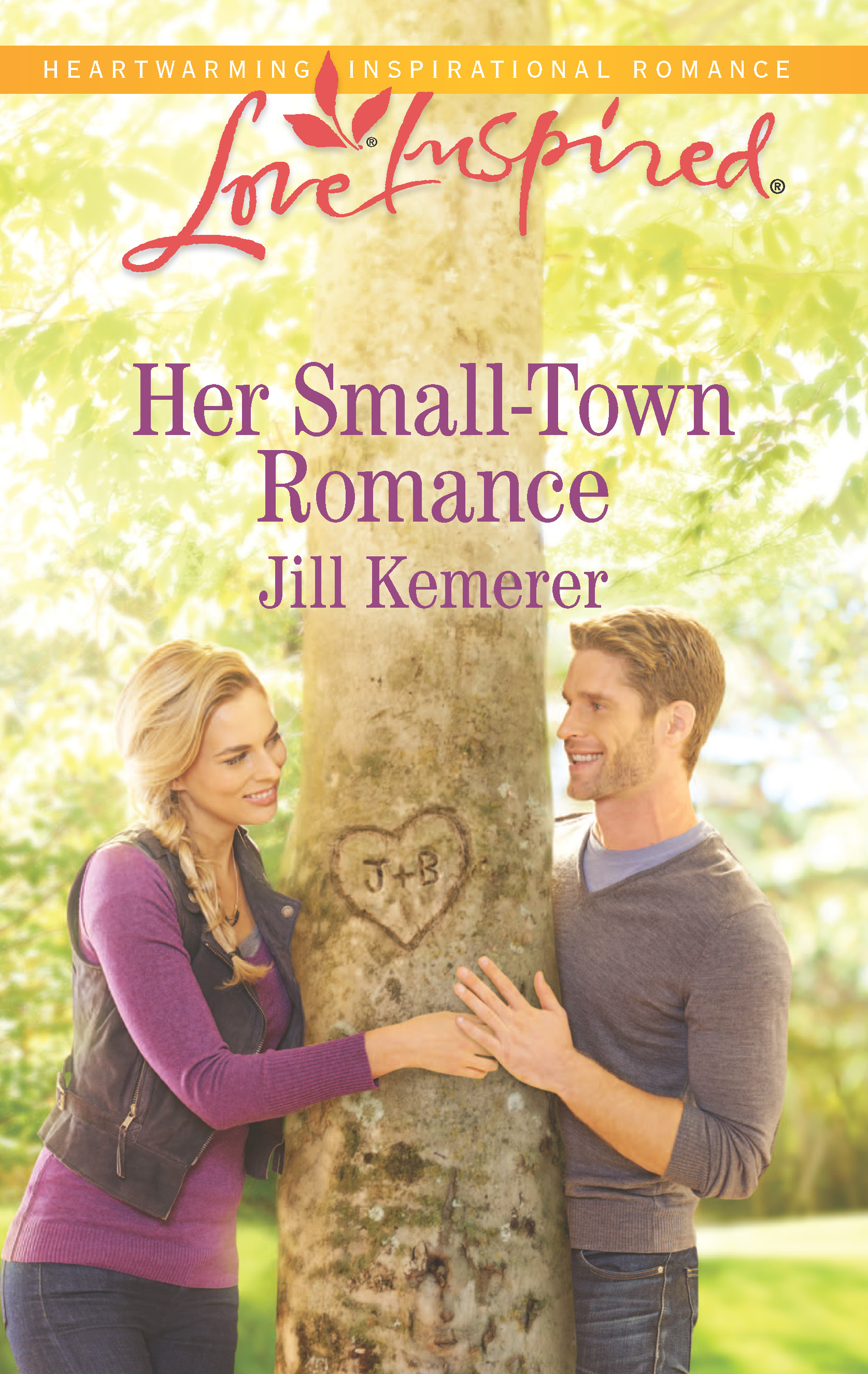 Book Information
ISBN:978-0373719488
Publication Date: March 22, 2016, digital April 1, 2016
Publisher: Love Inspired
Her Small-Town Romance (Lake Endwell #3)
Finding Her Way Home
Cozy Lake Endwell, Michigan, seems the perfect place for Jade Emerson's new T-shirt shop—and perhaps a fresh start. After a lifetime of letdowns, she is finally ready to face the future on her own. So when local wilderness guide Bryan Sheffield offers to help Jade overcome a past trauma, she warns him they will remain strictly business. But soon, with the help of Bryan's big, complicated family and a boisterous St. Bernard named Teeny, Jade's frozen heart begins to thaw. Now Jade wonders if she can return the favor, bringing a little happiness to a man who has long kept his own sorrow under wraps…
BUY Her Small-Town Romance
Jill Kemerer is a participant in the Amazon Services LLC Associates Program, an affiliate advertising program designed to provide a means for sites to earn advertising fees by advertising and linking to amazon.com.
What Reviewers Are Saying
"Kemerer educates the reader about nature and provides a number of sound strategies to deal with fears and anxieties, including giving those fears over to God. Her characters are flawed, which makes them very relatable and engaging." ~ RT Book Reviews 4 Star
"This book reminds me so much of me because I admit that I have a tiny fear of the woods but that might also be because I was one day out in the woods with my cousin and sister and we had gotten lost. LOL. By the way, this was supposedly right behind our house so how does one get lost, I will never fully know. Jade is such a pretty name and I am glad to see that someone used one of the less popular names. Jade Emerson also sounds a bit like me as far as starting over in her life and looking for a fresh start. I love that Jade has her own business and that she has her mind set to making it work.
Bryan Sheffield is an amazing hero because he just helps Jade through her hard times. Sometimes we can be so blinded to when we really do need help. Having a frozen heart makes it hard to feel and to really connect, so I am thankful for a character like Bryan to help Jade become "human" again. This story made me tear up a bit because of how sweet the romance is, made me laugh because of the adventure.
Can't wait to read more from Jill Kemerer. I highly recommend this book at 4.5 stars." ~ Knightress4theKing
"This is a book that is worth keeping for sure with the laughter, heartache and tears.  This is a book that romance readers will enjoy as they work through each characters good and bad traits to get to the expected happy ending."
"I really enjoyed the fun interaction between the characters and the family dynamic of the Sheffields. When tragedy strikes the gathering of this family unit brought a lump to my throat and made me a fan of Ms. Kemerer's writing.
I recommend this book for anyone who loves a sweet romance and fine writing. It's a quick read and perfect for enjoying on your Spring Break!"
~ Amazon review
"Kemerer writes stories of hope and redemption. Her characters have great personalities and are lovable from the start. She's great about adding little windows into their background without overloading the reader. You'll find yourself rooting for these two.
Bryan is adorable–a sigh worthy hero. And Jade is a light that brightens the story. Throw in the rest of the Sheffield family, and this is one sweet, clean, lovable romance you won't want to miss."
"I loved this book! As a Christian woman struggling through a divorce the emotions in this book related to my own personal struggle. I was able to escape my reality for a while and root Bryan and Jade. I recommend this book to everyone I know who reads. I love love love it"
Her Small-Town Romance Pinterest Board
Did You Enjoy This Book?
Please consider leaving a review on Goodreads, Amazon or Barnes & Noble!
If you don't keep paperbacks after you read them, please pass it on to a friend, donate it to your church library or leave a copy in a nursing home.
Thank you very much!