Welcome to the website of author Jill Kemerer!
I'm hosting a month-long giveaway to celebrate the April 4, 2017 release of GAME ON: THE CHRISTIAN PARENTS' SPORTS SURVIVAL GUIDE!
Contest will be open from April 1, 2017 5:00am through April 30, 2017 9:00pm EST. US residents 18 and older. See Terms & Conditions in giveaway form.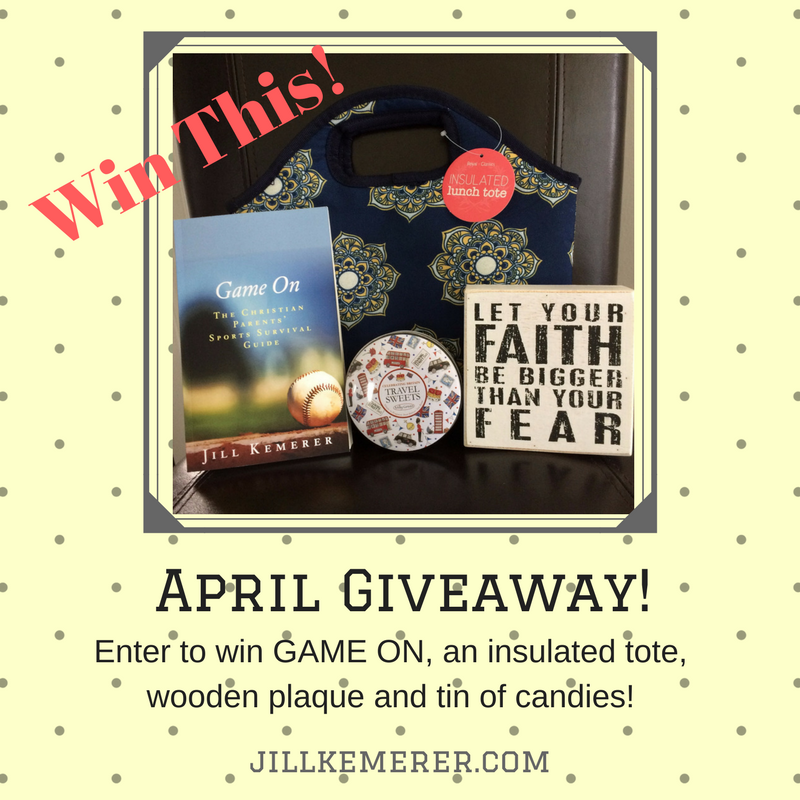 Biblical Inspiration
Psalm 84:11 (NIV)
"For the Lord God is a sun and shield; the Lord bestows favor and honor; no good thing does he withhold from those whose walk is blameless."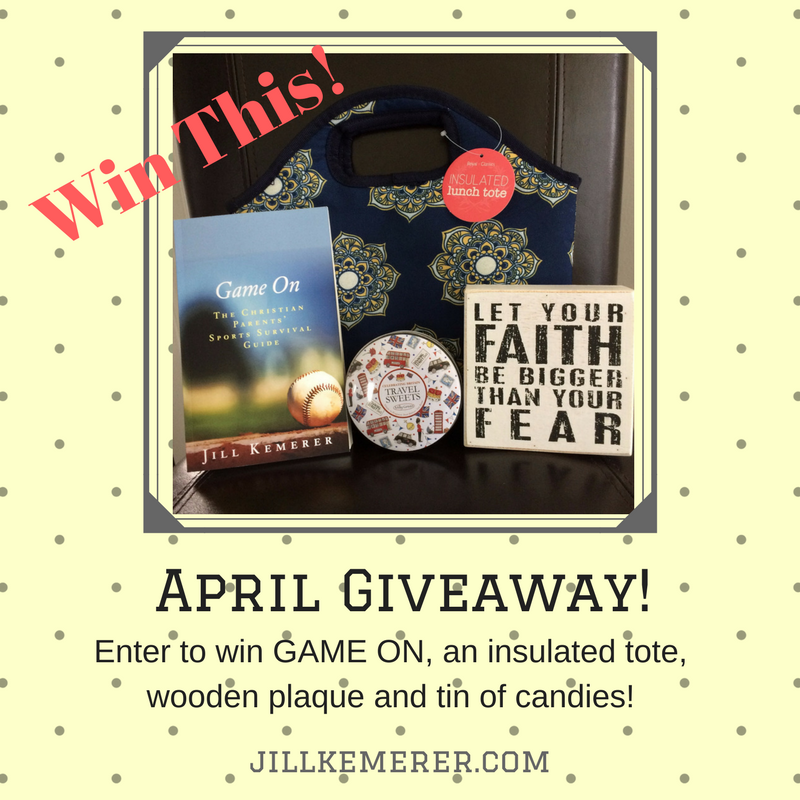 April 1, 2017
Game On: The Christian Parents' Sports Survival Guide officially releases April 4, and I'm hosting…