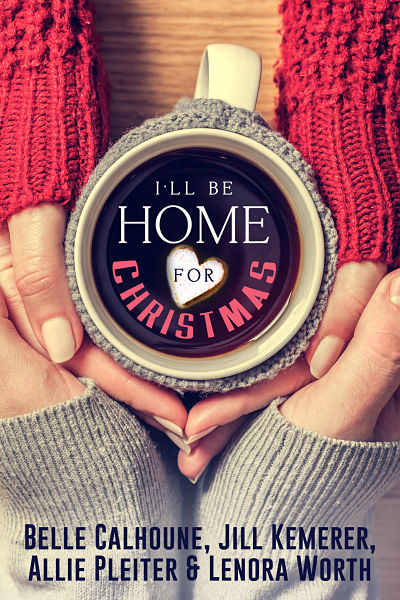 Book Information
ASIN: B0772T89ZL
Release Date: October 31, 2017
Publisher: Belle Calhoune Books
I'll Be Home For Christmas (Novella Collection)
Inspirational Romance set at Christmas-time. Four best-selling authors of Christian romance bring you heartwarming stories filled with holiday cheer and romance under the mistletoe. Featuring A Hope Valley Christmas by Belle Calhoune, Sugarplums and Second Chances by Jill Kemerer, A Brilliant Christmas by Allie Pleiter and Seashell Santa by Lenora Worth.
Sugarplums and Second Chances by Jill Kemerer
Former NFL star, Chase McGill, invites his teammate's widow, Courtney Trudesta, to spend Christmas in his guest cottage after her mother dies. Courtney faithfully wrote him letters every week while he was in prison for attempting to avenge the murder of the mother of his son, Wyatt. Chase wants to be there for Courtney the way she was for him. But there's more to Christmas than sugarplums and wishful thinking. If they trust God's plan, they'll have a second chance at happiness…with each other.