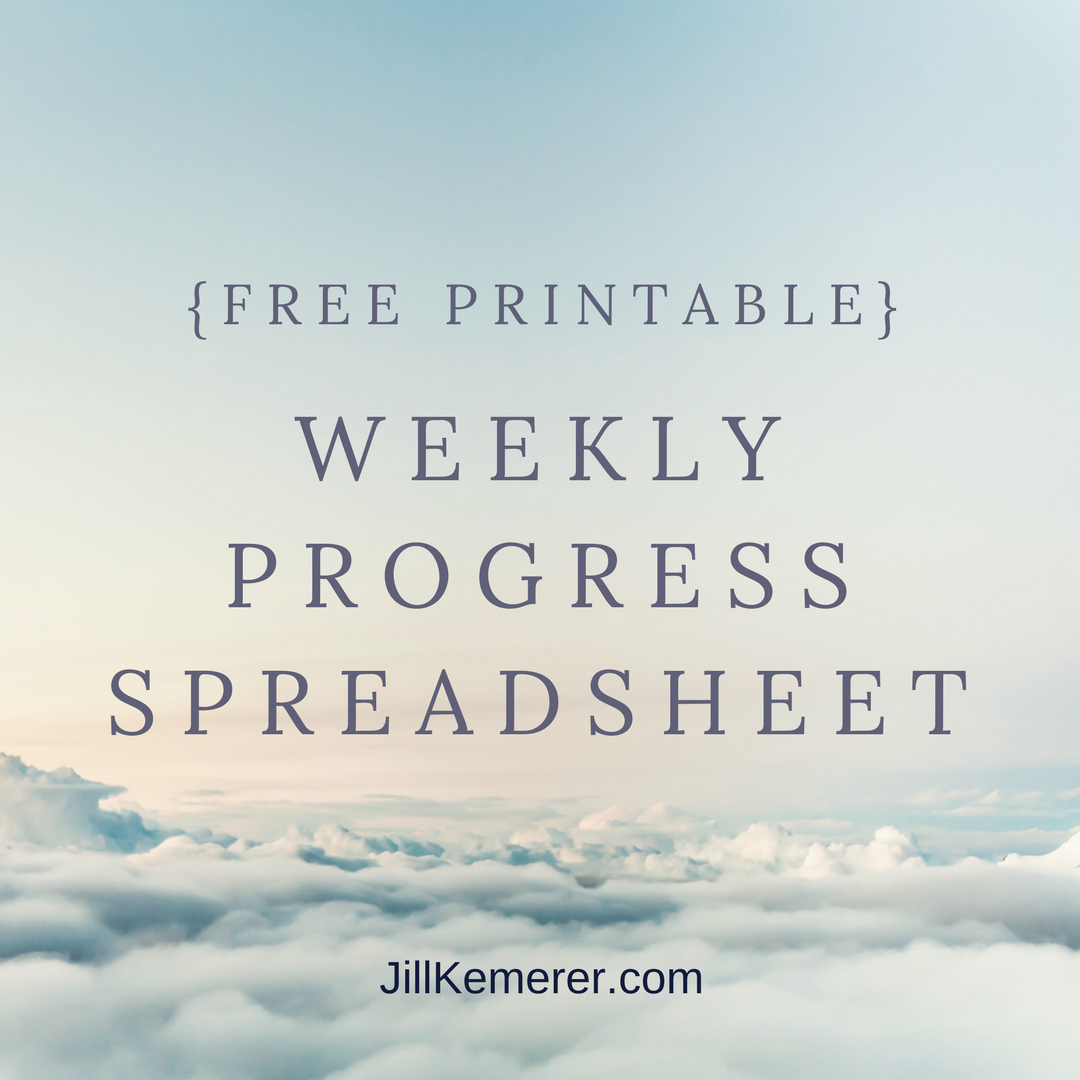 2017 has been a year of changes for me. Most of the changes have been little, but hey, small steps equal steady progress. One of the things I'm doing is tracking my progress in two areas. I created a year-at-a-glance spreadsheet that can be used for any goal. I'm tracking my exercise habits and how many hours of "important work" I accomplish each day.
Below is a snapshot of it. Notice there are spaces for each day of the week as well as notes. For my health spreadsheet, I use my own code. FY stands for Foundation Yoga. BC stands for Boot Camp. GS stands for Green Smoothie. 2W stands for two miles I walked. Obviously, the number changes with the miles. This allows me to see my consistency over the course of an entire year. It's been motivating!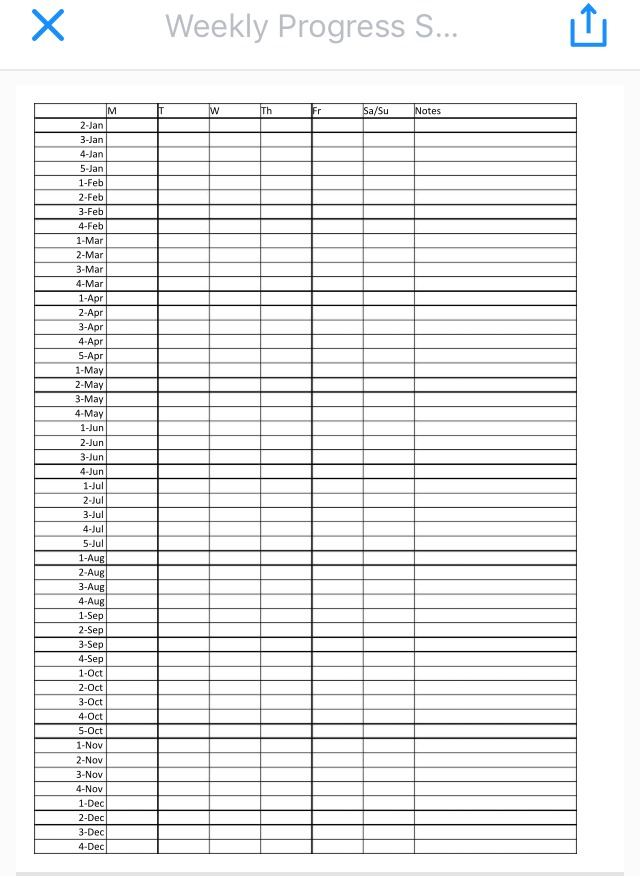 For my Important Work spreadsheet, I printed the exact same form, but each day I simply jot a number in the slot. The number represents the amount of hours I spent doing things on my Important Work list. (You can see my list below.)
By important work, I mean tasks that directly contribute to my income, which is based on writing and selling books. I got this concept from Cal Newport's excellent book, Deep Work: Rules for Focused Success in a Distracted World. I don't track my "deep work" hours because some of the things I consider important do not fit the Deep Work philosophy.
Your list will look different than mine. We all have our own concept of the most valuable tasks in regards to our work. The things I don't include on my Important Work list are necessary parts of my job, but I place less value on the because they don't directly contribute to my income based on writing and selling books.
Things I track as Important Work:
Doing research for a book
Plotting a novel
Outlining a nonfiction book
Creating a synopsis
Writing the actual book
Revising a manuscript
Any editorial tasks required
If Indie publishing, any cover research, formatting, uploading
Setting up promotion for a new release
What I don't track as  Important Work:
Reading and responding to emails
Being active on social media sites
Administrative tasks (income/expense report, etc…)
Volunteering to judge contests, help writers, etc…
Writing blog posts
Again, the things I don't track are necessary to my job, but I don't log the hours I spend doing them.
If you're interested in tracking any aspect of your life, feel free to print your own Weekly Progress Sheets. Just click on the link below! I'm also including this pdf file on my For Writers page if you'd like to print more out in the future.
Click for the printable PDF Weekly Progress Spreadsheet.
I find this especially helpful for reluctant writers. If you find yourself going days on end without writing, try this. It's evidence of how much or how little time you actually spend working on a manuscript.
If you'd like to track your Important Work hours, spend a little time determining what equals important work to you. Enjoy!
Does charting your progress motivate you? Have you ever tried a year-at-a-glance weekly spreadsheet?
Have a terrific day!